Paige Tyler
Regular price
$0.00 USD
Sale price
$3.99 USD
Unit price
per
Sale
Sold out
His life is always in danger, but never his heart.
Petty Officer Ace Harmon is used to almost dying on a weekly basis. It comes with the territory. But this time there's an actual contract on his head. Someone powerful wants him dead. The Navy figures hiding him in plain sight—like "SEAL central" San Diego—will buy them some time while they figure out who has it out for Ace. Blending in is the name of game, and the guys on TEAM 5 take him in as a brother immediately, willing to protect him as one of their own. But when he meets Tabby at a cookout, he realizes it's his heart that might need protecting. A licensed electrician and Jane-of-all-trades, she's like MacGyver mixed with Megan Fox, but more down-to-earth than any woman he's ever met, and he's falling head-over-combat boots. But his time in San Diego is limited––so is breathing if the Team doesn't figure out who paid to have him killed.
Until now.
Tabitha Turner isn't your typical California beauty. Defying her high-powered parents' plans, she's been on her own since the ink dried on her high school diploma. Independent and proud of it, relationships have never been her thing––not after growing up in her parents' marital war zone. That is until she met Ace. They fit together like the proverbial missing pieces but getting involved with a SEAL on temporary assignment isn't smart, and Tabby prides herself on being smart. However, keeping it casual is easier said than done because her heart isn't listening. Even when she finds out he's the target of a vengeful enemy, she refuses to walk away from the man who's quickly becoming the love of her life. But when Tabby is kidnapped and used as a pawn to ambush Ace, all hell breaks loose as SEAL Team 5 jumps into action.
Ace doesn't care if he has to break every military code ever written to rescue Tabby. He'll get her out alive or die trying.
💖 CHECKOUT IS EASY! 💖
1. Complete your purchase on this site.
2. Check your inbox for an email with a link to get help downloading your ebook onto any device you'd like.
3 Happy Reading!
Share
View full details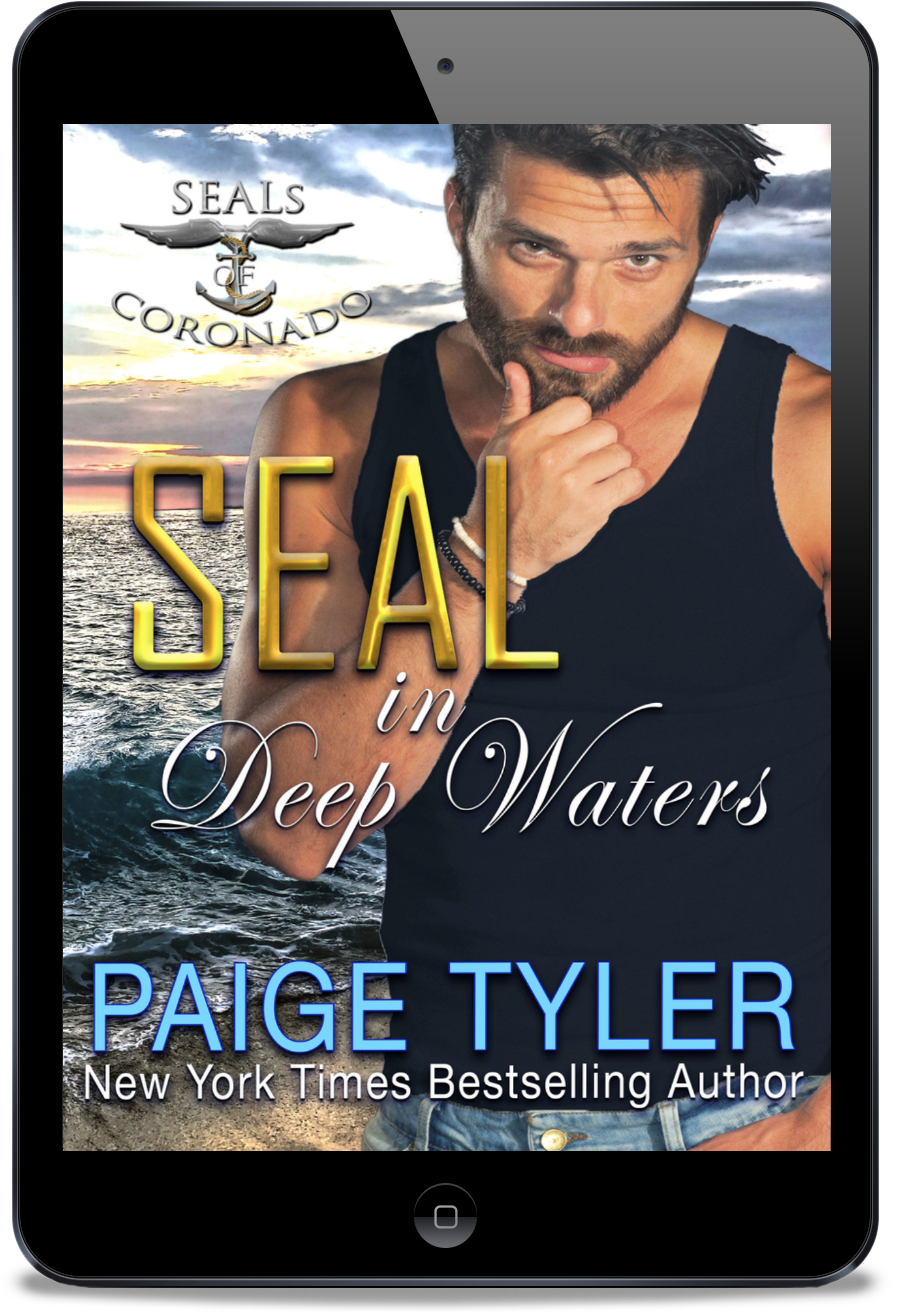 What Readers are Saying!
Goodreads Review

"An action-packed romance that I could so see turned into a movie. I really loved this book and can't wait to read the next one in the series!"

Goodreads Review

"Author Paige Tyler never disappoints when it comes to action, drama, danger and a good romance. SEAL with a Secret is her storytelling ability at it's best!"

Goodreads Review

"This is one of my absolute favorites of this series! Fast paced, witty, romantic and suspenseful!"