Paige Tyler
Regular price
$0.00 USD
Sale price
$3.99 USD
Unit price
per
Sale
Sold out
a Best Friend's Little Sister Romance!
Secrets are his job.

Navy SEAL Lane Roberts is used to danger––but not from within his own SEAL Team. However, secretly dating his teammate Noah's little sister Laurissa might put Lane in more jeopardy than walking into Afghanistan carrying only an American flag. Noah has a huge problem with his sister getting involved with a SEAL, and both he and Lane have a problem with political pawns infiltrating the ballet company where Laurissa performs. Living on the edge every day is part of Lane's job but letting the woman he's falling hard and fast for risk her life doesn't sit well. How can he keep his mind on protecting a diplomat's family and salvaging government secrets if he's worried about keeping his own beautiful secret safe?

This secret is personal.

Laurissa Bradley has had her heart set on Lane Roberts for quite some time. But between his SEAL missions and her work dancing with the San Diego Ballet Company, they've had to postpone all their dates. But when Lane is assigned protect one of the foreign dancers, it throws him and Laurissa together every day––and thankfully, some nights. It also puts Laurissa in the deadly path of international espionage and the hired killers who will stop at nothing to gain access to the information being traded by a member of the dance troupe. But despite what Lane and her brother think, Laurissa isn't the fragile flower they imagine. And she isn't about to let her hunky new boyfriend be killed by some terrorist––not without a fight. Who says only SEALs can save the world?
💖 CHECKOUT IS EASY! 💖
1. Complete your purchase on this site.
2. Check your inbox for an email with a link to get help downloading your ebook onto any device you'd like.
3 Happy Reading!
Share
View full details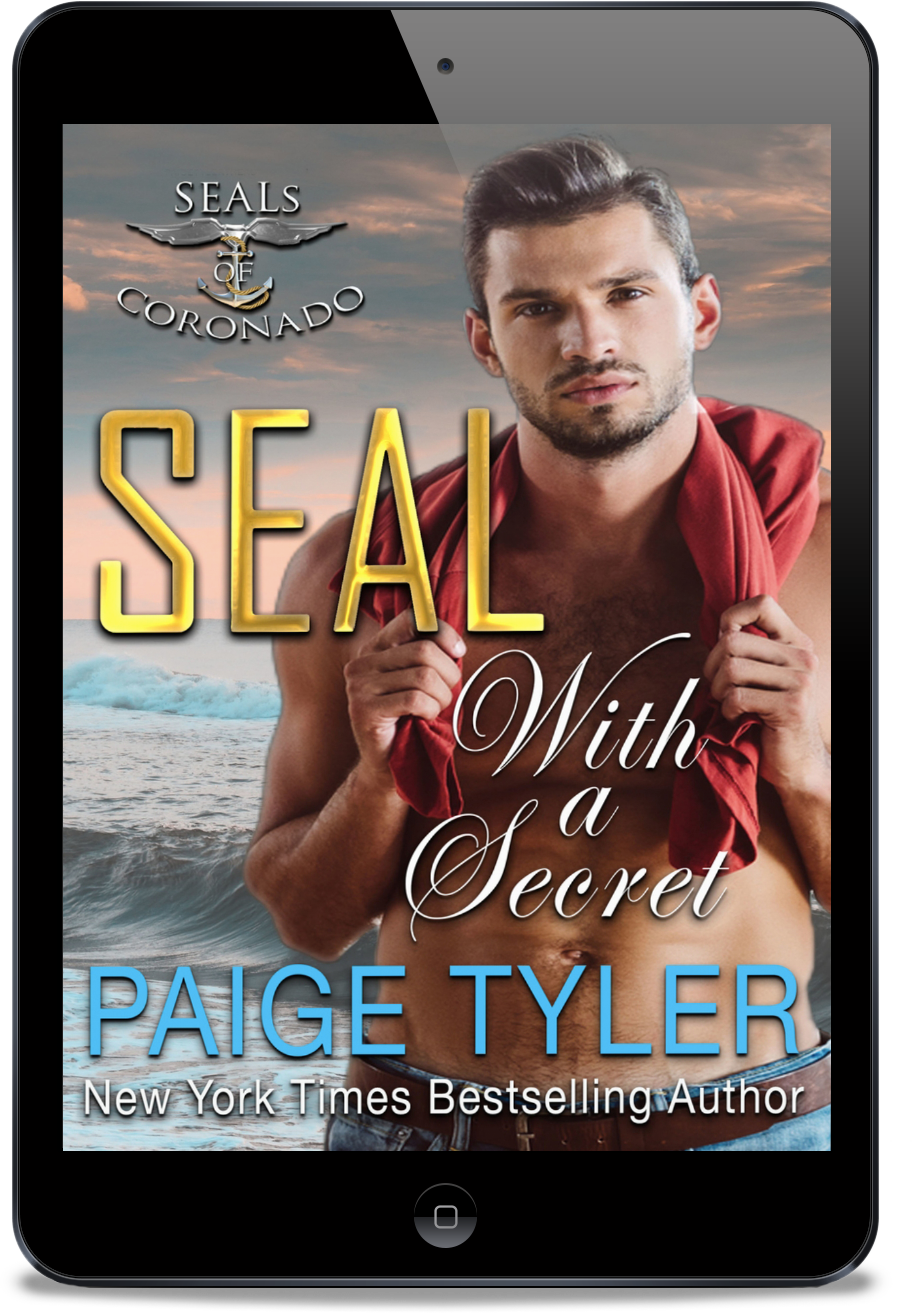 What Readers are Saying!
Goodreads Review

"An action-packed romance that I could so see turned into a movie. I really loved this book and can't wait to read the next one in the series!"

Goodreads Review

"Author Paige Tyler never disappoints when it comes to action, drama, danger and a good romance. SEAL with a Secret is her storytelling ability at it's best!"

Goodreads Review

"This is one of my absolute favorites of this series! Fast paced, witty, romantic and suspenseful!"